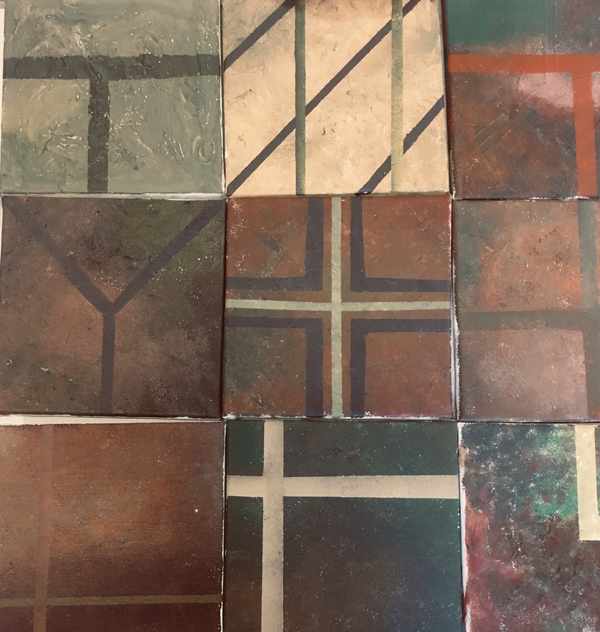 Saturday 27, Sunday 28 and Monday 29 April
Young Artists' Exhibition
Wonderful work from our local children in schools and scout and guide groups. Not to be missed.
Open 11.00am to 5.00pm on all three days.
Chihiro Kinjo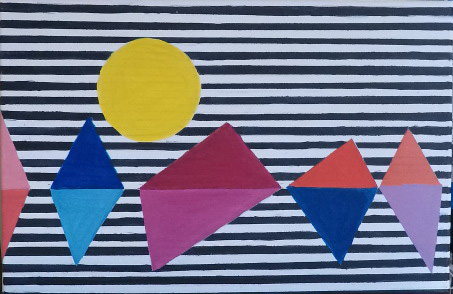 My paintings are suggestive. There are no instructions on how to look at my paintings. I take my subject matter to reduced forms and then translate the essence onto canvas. I adore the use of graphic ideas in paintings. Like the systems used in advertisements or commercial products. I endeavour to achieve a sense of allusiveness and joyfulness in my paintings.
David Jones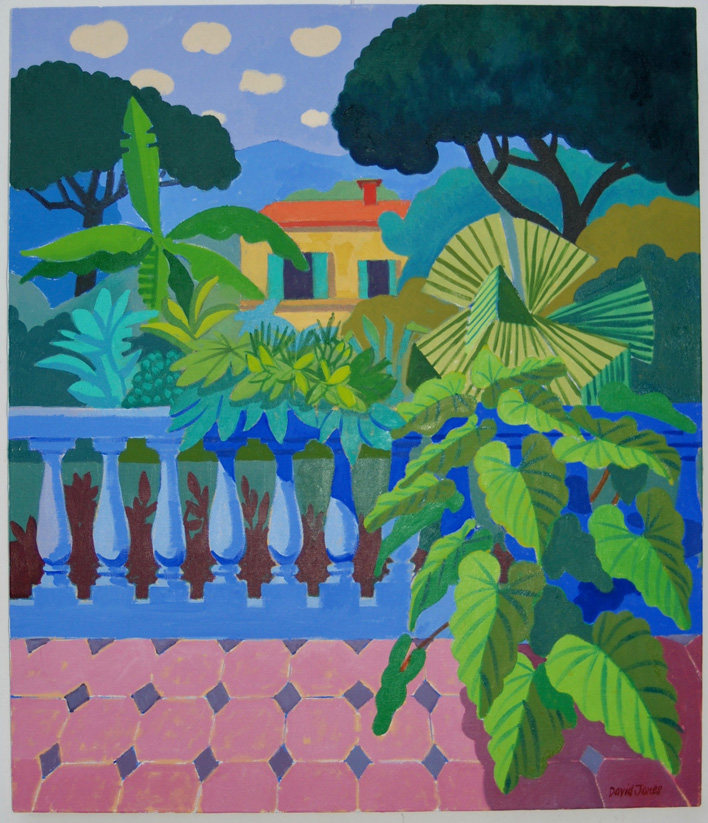 Meet the artist. David was in the gallery Saturday 11 May 2 to 5pm. See images of the sketchbooks and lino plates here.
I am a painter and printmaker. The prints here are linocuts or a combination of lino and woodcut. The craft of cutting the plates gives them a strong graphic quality, which in my paintings I have to seek other ways of achieving.
The subjects of these paintings are often derived from something I have seen quite by chance. Sometimes I can almost see the finished painting instantly, at other times I have to work at it and look for references to realise the finished work. I might go out to make a specific drawing or look through my sketchbooks for what I need and occasionallly find a photograph for part of the painting. Any one painting may combine elements drawn from all three sources.
The paintings are not intended to be a copy or reproduction of what I have seen but to capture something of the appearnce of things in a pictorial and graphic way. Whilst these are figurative works I still put emphasis on abstract and pattern qualities.
I aim to make the colour an integral part of the structure of the work. I use different families and temperatures of colour to describe materials, forms and position things in space.
David Pairpoint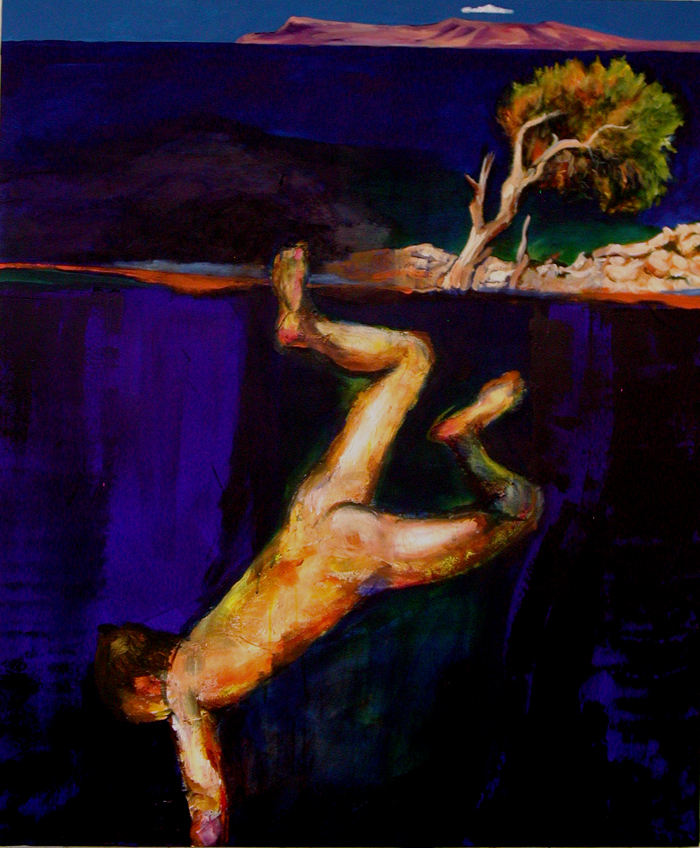 Meet the artist. David will be in the gallery Saturday 18 May from 2 to 5pm.
I first visited Greece in the mid 1980s and since then I have returned many times especially to the Greek islands. What none of the guide books mention is the bewitching and sinister quality the islands have; they still belong to Circe and Calypso.
There are inherent difficulties in making paintings in one of the purist most balanced landscape, on the planet. The author John Fowles puts it this way; "Many writers and painters who have gone to Greece for inspiration have discovered a sense of inadequacy, and the difficulties it induced became known as the Agean blues. "
I chose to approach the subject by using myth; the myths I have always returned to are the Homeric poems of the Iliad and the Odyssey. The paintings refer to the narratives of both these poems. Over the years I have collected ephemera from Greek beaches and these have become assemblages again referencing the same two poems.
25 May to 12 June
Photography Show
Neil Piper, Chris Wheeler, Katie Hayward
Neil Piper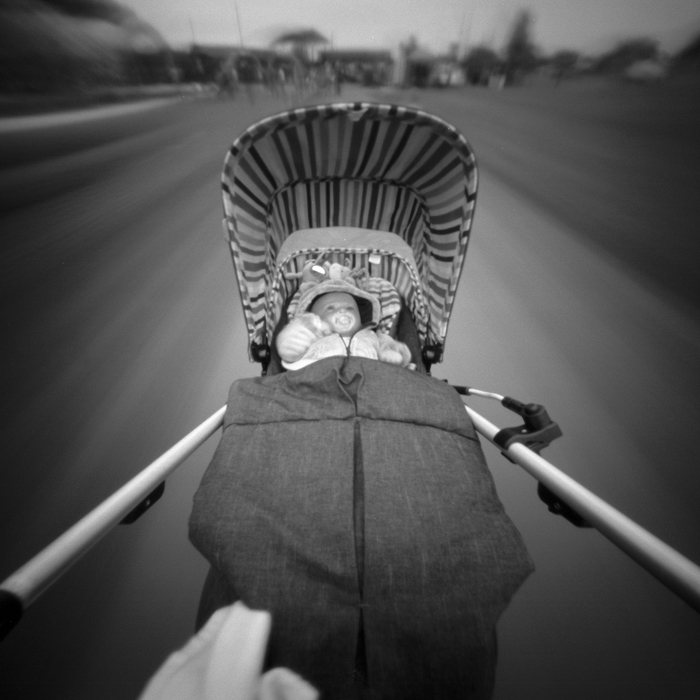 Meet the artist. Neil will be in the gallery to talk about his work on Saturday 25 May 11am to 5pm.
Within my photographic practice I use predominantly what would be described as alternate processes to create images that I see as a recording of extended periods of time. I use a variety of pinhole cameras - sometimes commercially produced, sometimes homemade, to compress time into an image that the human eye is unable to see by itself. Where a 'normal' photograph is captured in a fraction of a second, my work is captured over anything from a few seconds to several months.
They are shot on traditional film or photographic paper, and I process them myself in home mixed chemistry created from household products. I have been asked on occasion what type of photographer I am. "Do you shoot landscapes? Portraits? Still life...?" I guess yes and no. None, and all of the above. I call myself an Opportunist Photographer. If I see something that interests me I'll point a pinhole at it...
Some of my images are created purely for fun, others could be seen as documentary in their nature. My photographs centre on family and the everyday, local history and nostalgia, and are a mixture of modern c-type prints, traditional silver gelatine darkroom prints, and Cyanotypes.
Website: neilpiper.com Instagram: @neil_piper
Chris Wheeler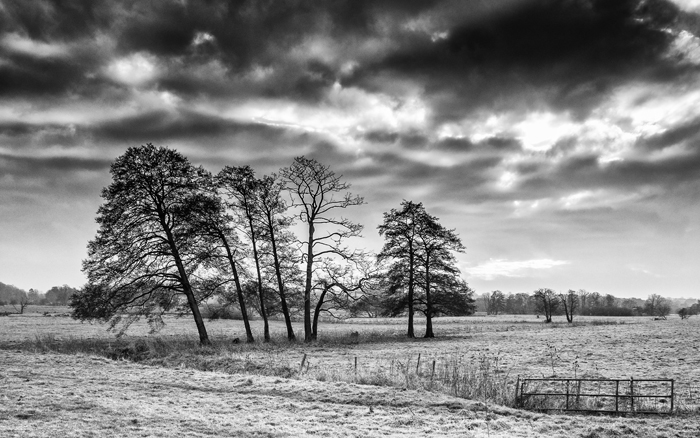 Meet the artist. Chris will be in the gallery to talk about his work on Saturday 1 June 11am to 1.30pm.
Much of my work stems from my background and experience working with plants and aims to highlight the natural patterns and shapes of plants and their individual details. Over several years I have been working on a series of black and white images of trees in the landscape using absence of colour to emphasize the shapes and their impact on their surroundings.
At the other end of the scale I have an ongoing project producing close up black and white images of plants that emphasize the intricate patterns and textures that are often overlooked by the influence of colour.
My colour work is mainly based around the extreme close up details of leaves and bark emphasizing the characteristic textures of bark and detailed lines of the natural pathways within leaves.
I am very keen to explore new ways to display photographs and I have started to produce a series of framed multi images of groups of different coloured barks and leaves so the emphasis moves from the individual images to the effect they create in combination. More work by Chris can be seen on his website.
Katie Hayward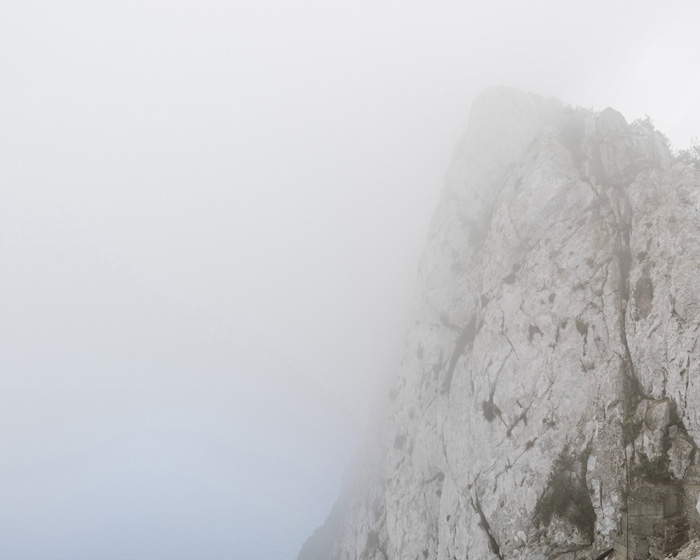 Meet the artist. Katie will be in the gallery to talk about her work on Wednesday 5 June 11am to 5pm.
Born in Bury St. Edmunds in Suffolk, Kate Hayward continues to reside in the East of the UK. Her work has been exhibited nationally in locations such as the Waterfront Gallery in Ipswich, the PhotoEast Festival, the Candid Arts Centre London, the Cass, London and the Mernier Gallery in London. Kate holds a BA (Hons) in Photography which she studied for at the University of Suffolk. She is a contributor for Millennium Images Agency in London.
The focus of Hayward's work centres around place and its associated landscapes. Through her observations and considerations, she looks to enter into a dialogue of sorts with a place and with its landscapes, a silent conversation where the questions are asked through the camera lens. The projects which Hayward disseminates are always in a series-based format as this is the manner in which she seeks to unpack her perspective of a place and convey her own visually interpreted narrative.
Hayward conducts through her work the portrait of a place using the landscapes as her contrivance. Many of Hayward's photographs hold reference to history and the passing of time, also acknowledging aspects of identity, culture and belonging. Reminiscent in their outward appearance of a traditional documentative study, her imagery is also a collective of individual meditations that when brought together convey great detail and provide extensive narrative as to the backstory of the place with which it is focused.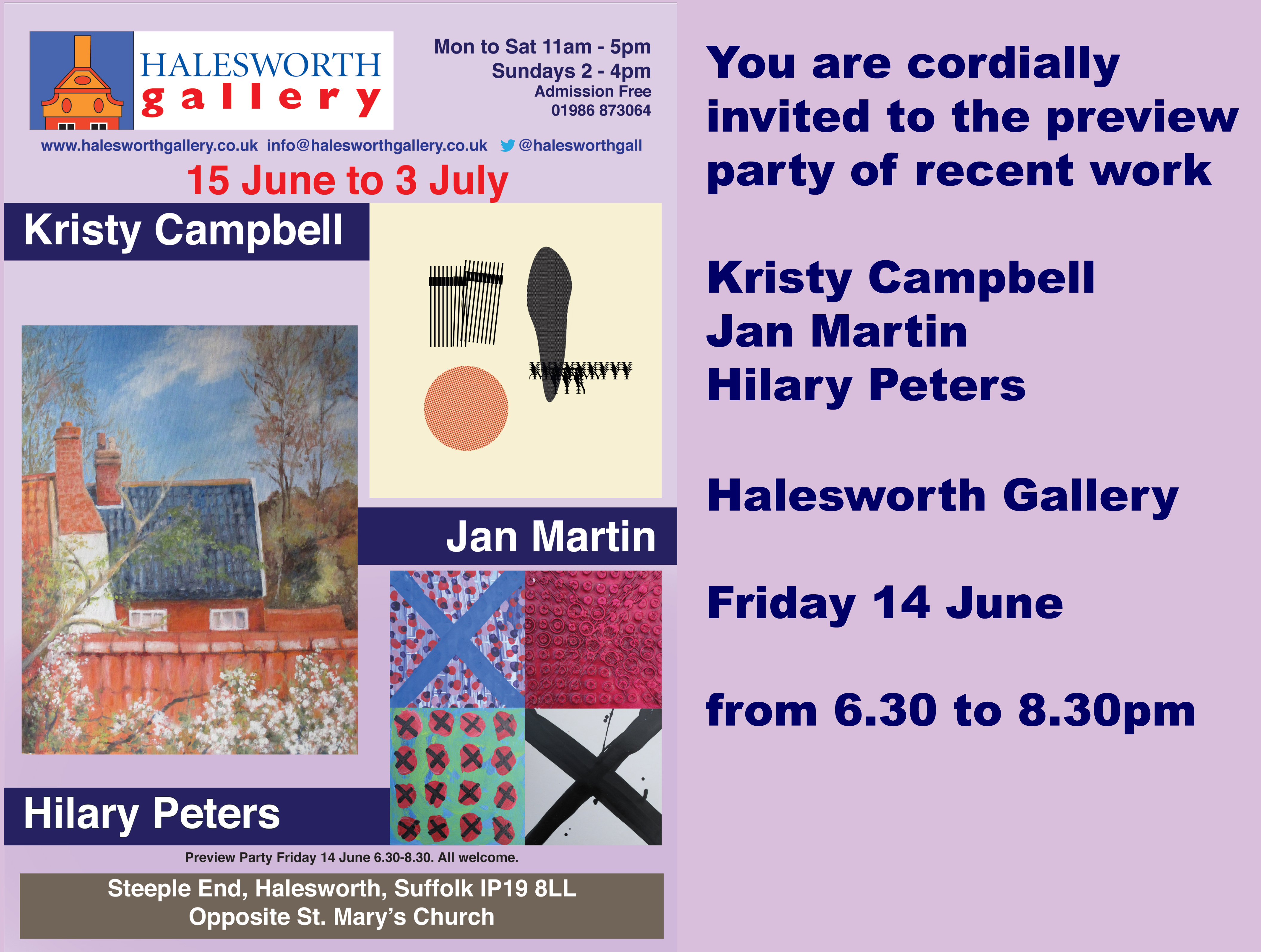 15 June to 3 July
Preview Party Friday 14 June 6.30 to 8.30
Kristy Campbell, Jan Martin, Hilary Peters
Kristy Campbell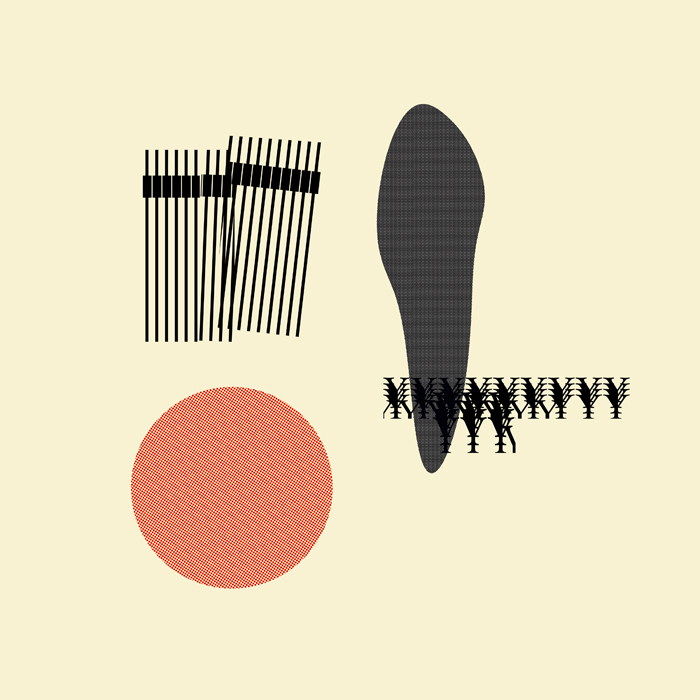 Kristy Campbell is an Artist and Writer based in Norwich, UK, currently studying on the PGCHE: ADAM course at Norwich University of the Arts. Since graduating with an MA in Fine Art in 2014, she has gone on to exhibit throughout the UK and internationally; venues of note include Somerset House and King's College (London, UK) in 2018, and EXPO Chicago (Chicago, USA) in 2014, amongst others. In August of 2018 she embarked on a CultureLAB residency at Ipswich County Library, to investigate the role that creativity plays in nurturing a community. Always excited to explore the impact of her artwork in new contexts, Campbell recently completed a commission for the cover artwork of Boiler House Press's 2019 Fiction collection.
This practice looks to convey the fluid ambiguity of meaning, manifesting in projects that derive from typographic forms and a familiar recognisable language. Her abstract-minimalist designs stem from research on Deconstruction and Deconstructivism. They intend to tilt, to fragment, and to stylize composing a dysfunctional and seemingly misguided structure, making way for an accessible alternative freedom within language.
More about Kristy on Axisweb.
Jan Martin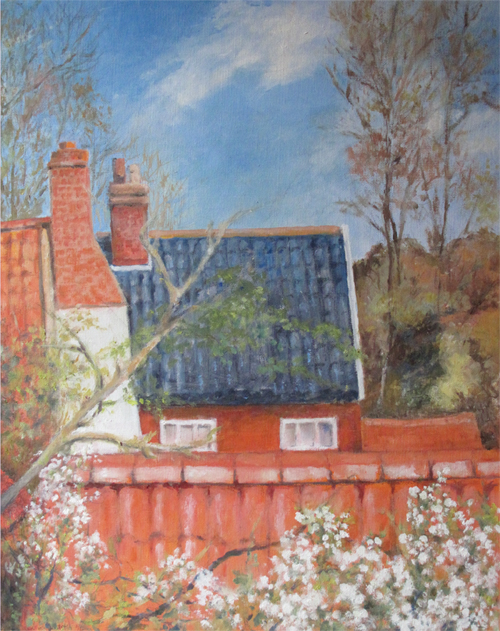 Jan is a long established Halesworth artist and teacher who, for many years, was the exhibition organiser of the Halesworth Gallery. This show celebrates her acheivements as an artist through a show of her drawing and paintings.
Hilary Peters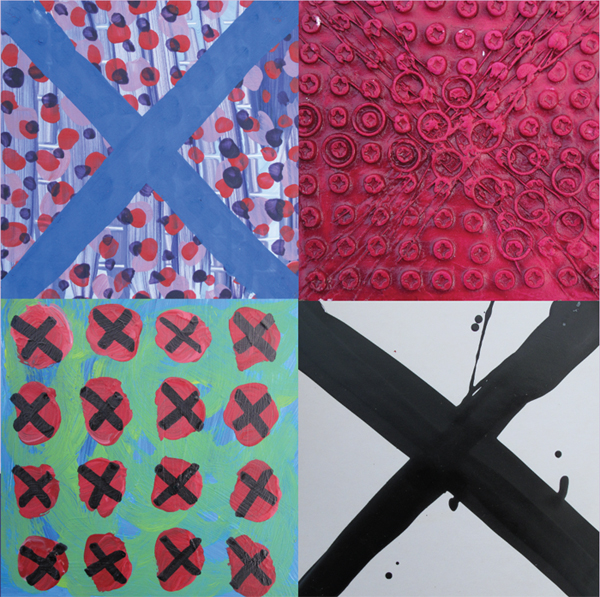 Considered by many to be an artists' artist, Peters rarely exhibits but is nonetheless well known amongst local artists, many of whom are enthusiastic collectors. Peters is a distant cousin of the equally well known Gilbert Winston who showed at the Halesworth Gallery in 2014.
This rare show of Peter's work draws on the private collections of local artists such as Tim Wilson, Neil Hanger, Alfie Demmon, Jack Crampton, Tony Casement, Alan Bennett, Paul Cope, Stephen Buckeridge and Desmond Brett who have been kind enough to loan work.
6 to 24 July
Preview Party Friday 5 July 6.30 to 8.30
East Suffolk Plein Air Painters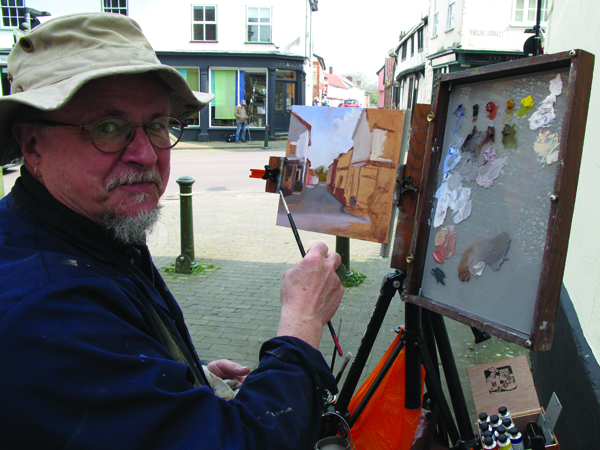 The East Suffolk Plein Air Painters exists to promote the making of paintings and drawings from direct observation from landscapes and the built environment. The exhibition will consist of two rooms of work made by members of the group on recent drawing and painting trips around the region and one room of live work made during the course of the exhibition in and around Halesworth. The group will be running demonstrations in the gallery and drawing and painting sessions in the town during the exhibition.
Demonstrations in the gallery:
Sunday July 7: Sue Williams: acrylic inks. 2pm to 4pm
Thursday July 11: Jim Power: oil painting. 2pm to 4pm
Saturday July 13: Wil Harvey. Ink and watercolour. 2pm to 4pm
Wednesday July 17: Malcolm Cudmore. &quot Sense of place with 6 tubes of oils!&quot 2 to 4pm
Thursday July 18: Andrew Pitt: watercolour. 2pm to 4pm
Friday July 19: John Shave: oil painting. 2 to 4pm
Plein-air painters in Halesworth: Thoroughfare and Market Square.
Saturday July 6: 10am to 1pm
Wednesday July 17: 10am to 1pm
Saturday July 20: 10am to 1pm
Before the Halesworth Gallery show there is an opportunity to paint with the East Suffolk Plein Air Painters on Sunday June 30th at Sizewell beach, IP16 4UH. Meet at the café at 10am.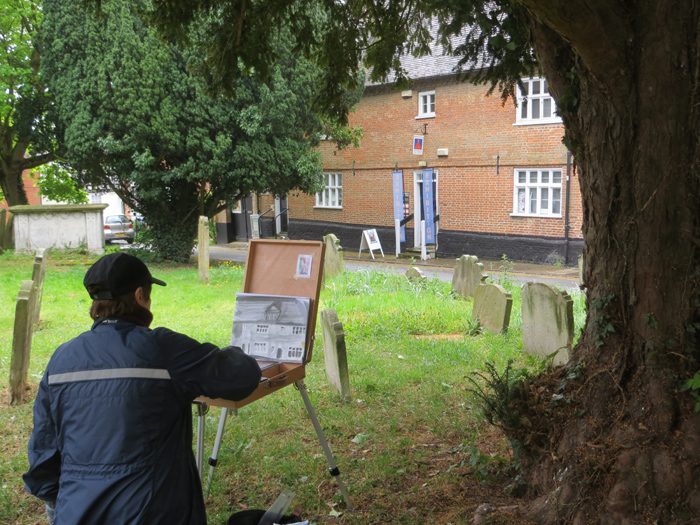 27 July to 14 August
Preview 26 July
Rose Voutsas, Mark Croxford, Chris Doddridge
Rose Voutsas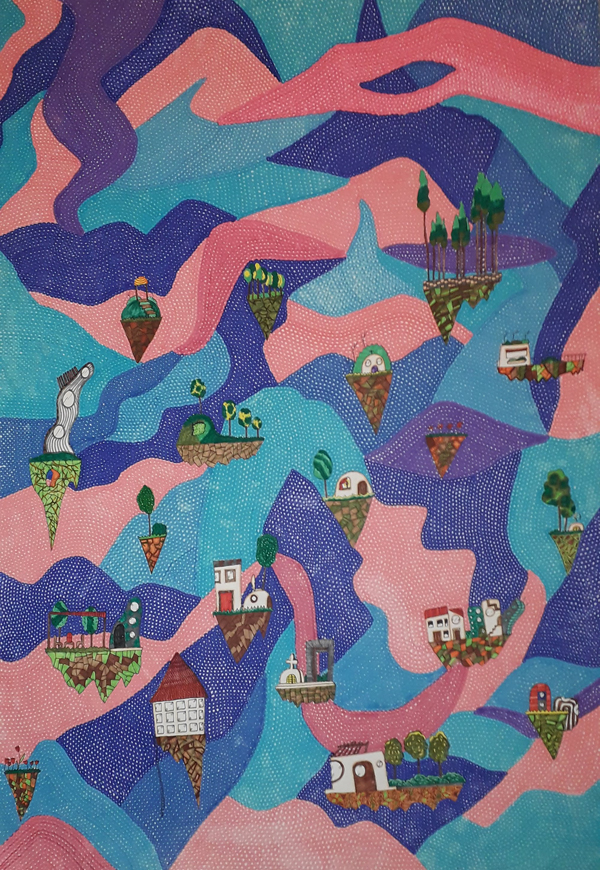 Rose Voutsas' work investigates Utopias and Dystopias. She takes inspiration from travels to such places as Palestine, Germany and Malaysia and reflects on the human condition. Her work explores religious clashes but also to what mental or physical places humans turn to in difficult time. Her current practice includes motifs of flying islands, cities and humanoid characters which she does on A1 size paper.
Mark Croxford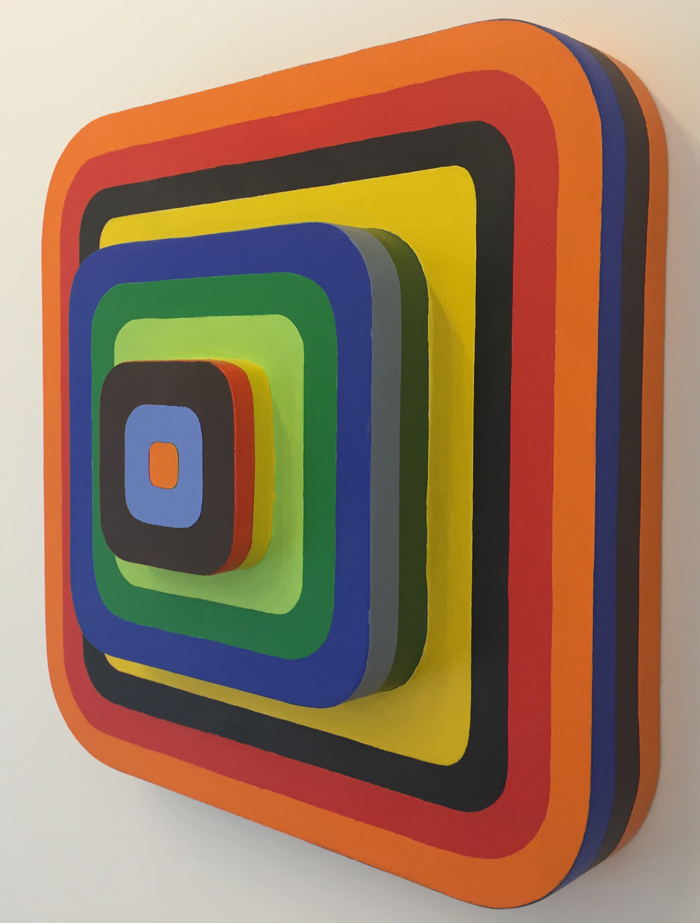 Mark Croxford's sculptures refer to the texture and vitality of the urban landscape. Mark's wall based constructions hint of the inner city but don't recall a specific place or time, more a displaced memory that evokes a sense of past and habitation. His use of two and a half dimensions allows his work to straddle preconceived norms and engages his sculptures in physical space while still pointing to the metaphysical.
Mark has had a sculpture accepted for the Royal Academy Summer Exhibition 2019. Find out more about Mark's work on his website.
Chris Doddridge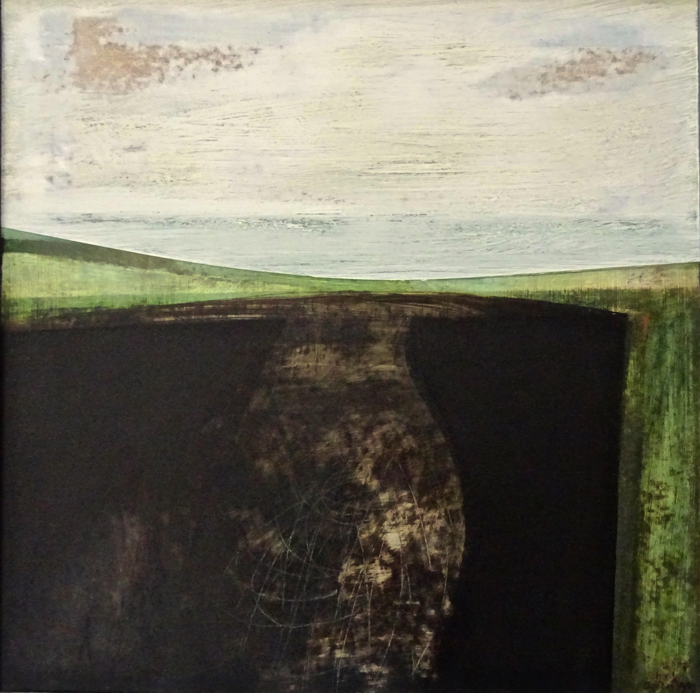 Born in Suffolk 1946. Lived the first 30 years of my life in Devon. Moved back to Suffolk to return to my roots, I love the gentle pastural landscape here, but find I am left with a visual imprint of Devon and Cornwall. The St Ives school has re-emerged in me. I was influenced without realising this for many years, and in particular through Alexander Mckenzie who was head of painting at Plymouth Art school. My other preoccupation was that of a luthier, I specialised in instruments of the guitar and lute family as well as Indian instruments. I am now retired, but still make instruments for my own pleasure. I continue to paint.
17 August to 4 September
TRANSFERENCE
Preview Party Friday 16 August 6.30 to 8.30. All welcome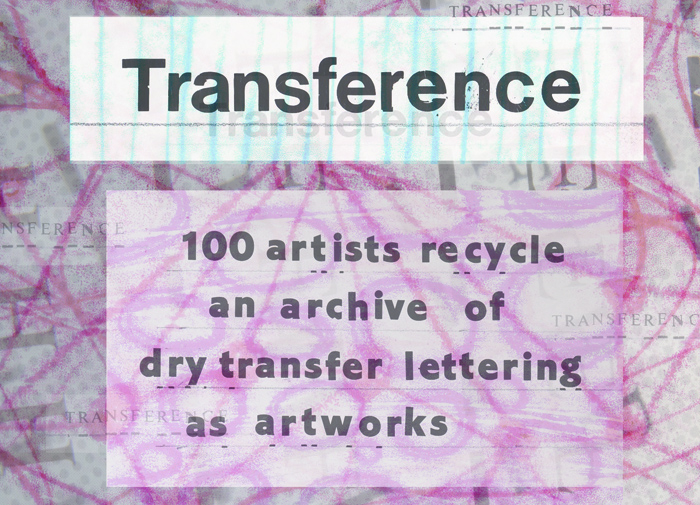 100 artists have recycled an archive of dry transfer lettering as art in a wild and varied exhibition. This show was open to any artist interested in taking part. Artists received a package of redundant dry transfer lettering which they used as material and inspiration for a work of art. Artists from as far afield as Germany and Greece have returned 104 varied and ingenious artworks. Come and see what they made of it!
OPEN SHOW
7 to 25 September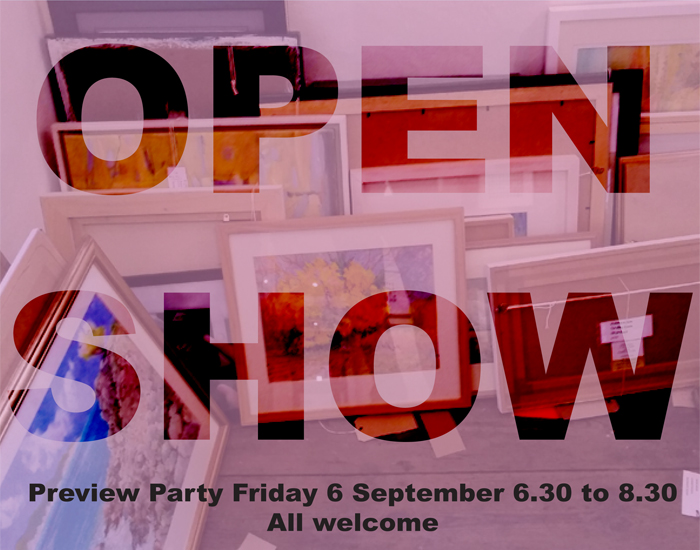 Collection day Wednesday 4 September 11 to 4
Work can also be left at the gallery on the Saturday and Sunday before the show.
Click here to download the Open Show form.
Preview Party Friday 6 September 6.30 to 8.30. All welcome.
I Saw It On The Grapevine
28 September and 9 October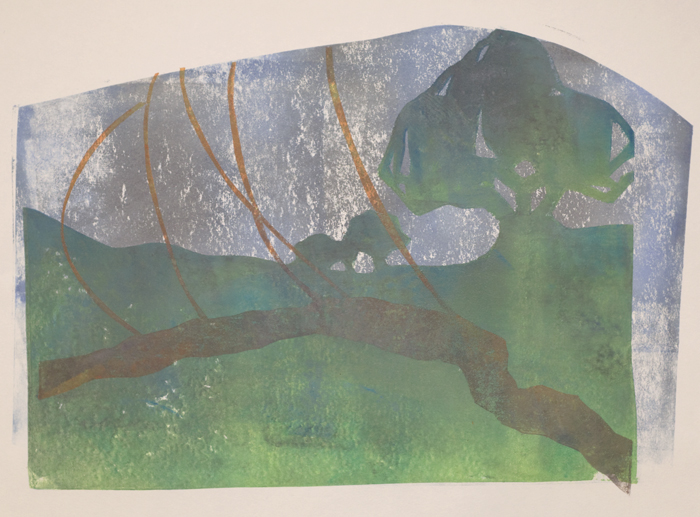 Wine tasting and preview party Friday, 27 September 6.30pm to 8.30pm. All welcome.
Fourteen artists have been invited to visit Valley Farm Vineyards on Rumburgh Road in Wissett as a venue for creative exploration. 14 local artists are working individually and in collaboration, using the Valley Farm as their project inspiration. Find out more about Valley Farm and when to visit to taste their wines at www.valleyfarmvineyards.co.uk
---