Halesworth Gallery
Schools Exhibition
23 April - 27 April
Open 11am to 5pm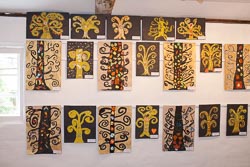 Wonderful work from our local children, not to be missed. Includes work from Bungay High, St Felix and local primary schools.
Views of the Schools Exhibition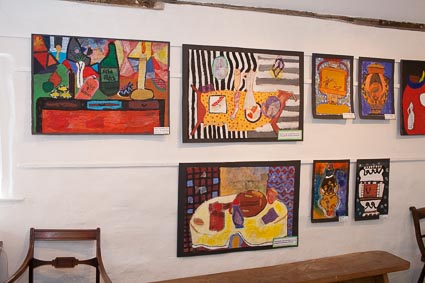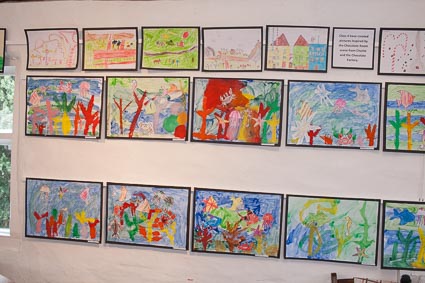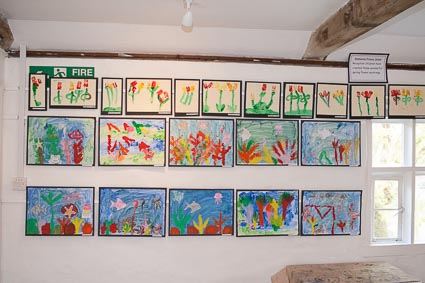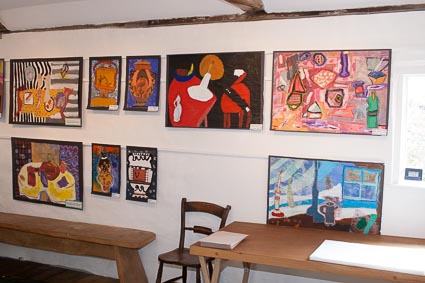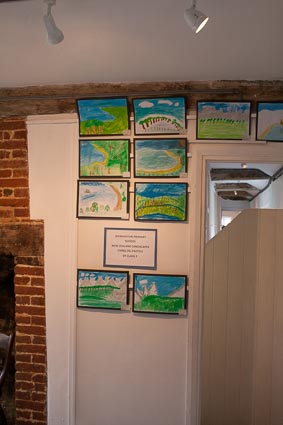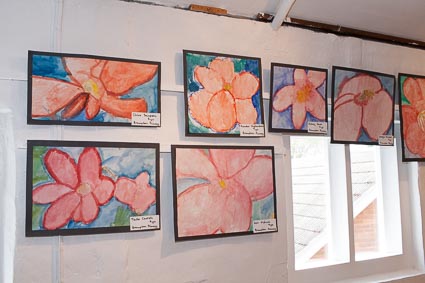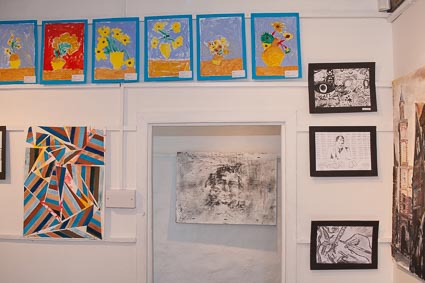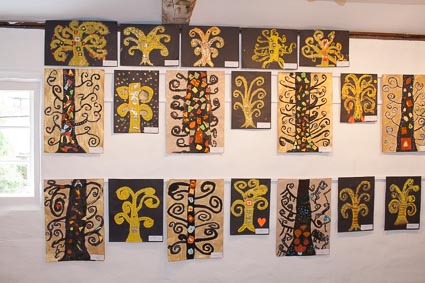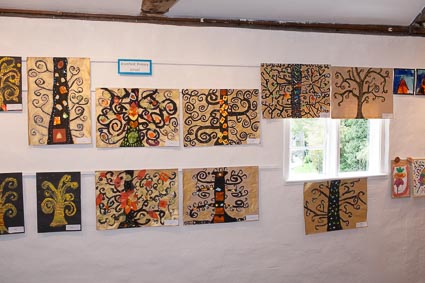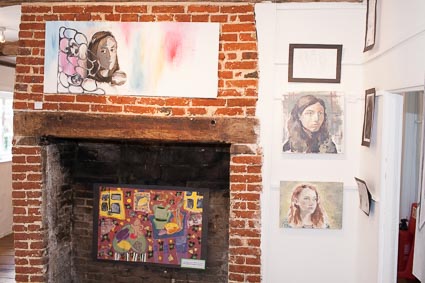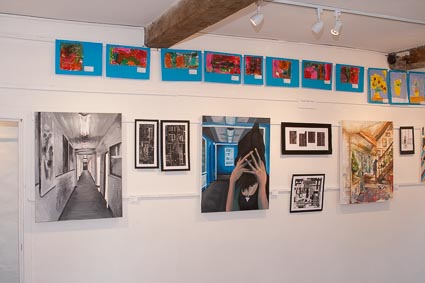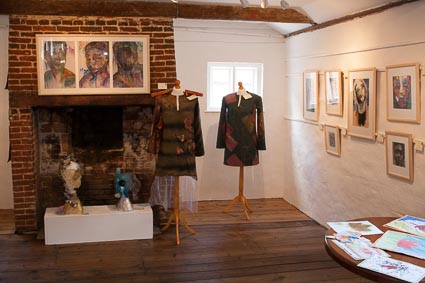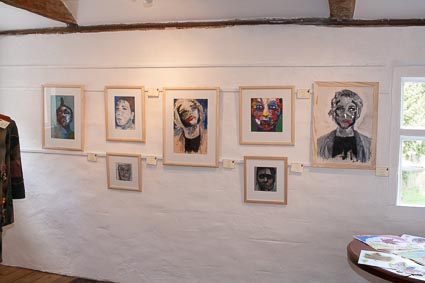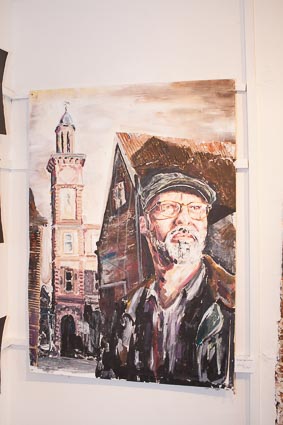 As part of our 50th anniversary celebrations the gallery ran three workshops with visiting artists for local schools.
25 April Bob Linney
26 April Kate Batchelor
27 April Paul Cope
27 April. Paul Cope works with pupils from Y4 of Edgar Sewter School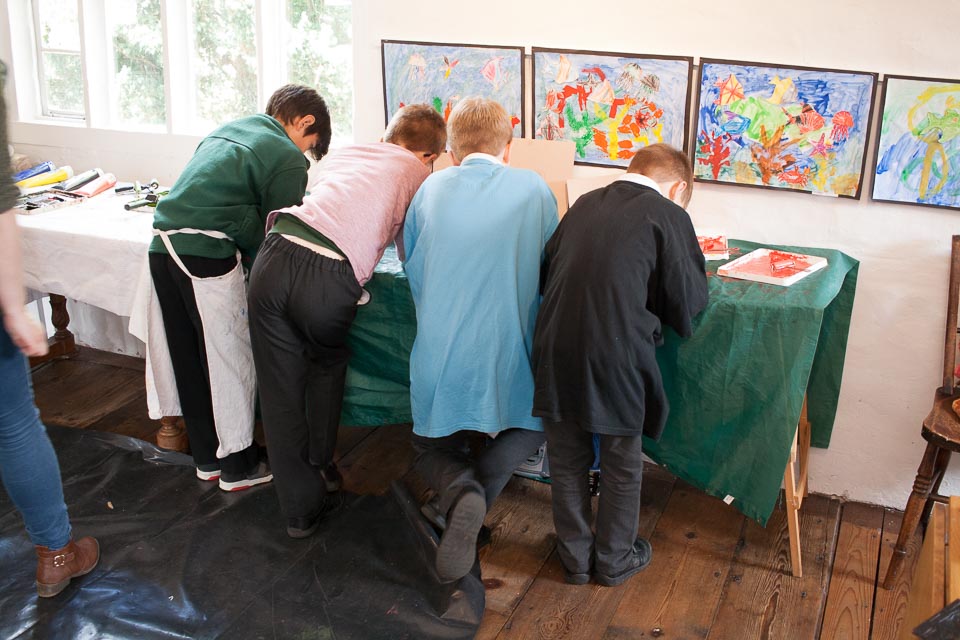 Paul Copeshowed the pupils some of his own paintings and then led a them in printmaking a layer of pattern with simple potato prints. We then drew images of old round-pin plugs with markers and pencils. We developed these images into print with press-print tiles. We printed these images over the background patterns, getting nice see through effects.